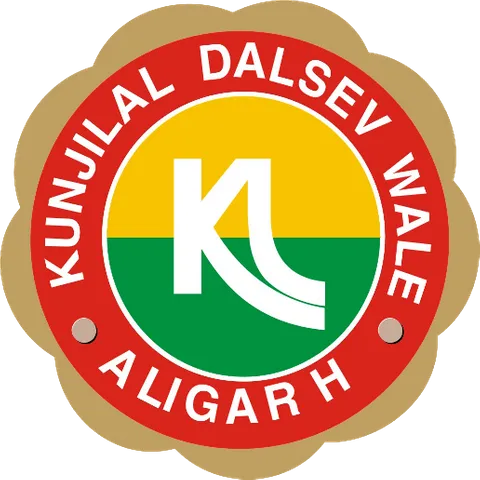 Buy

KUNJILAL DALSEVWALE (ALIGARH)

Products Online
Kunjilal Dalsevwale was started in 1945, under the guidance of Late Kunjil...
Show More
Kunjilal Dalsevwale was started in 1945, under the guidance of Late Kunjilalji. Started from a very small level then, now Kunjilal Dalsevwale has progressed a lot. It has now two retail outlets in Aligarh and spreading the brand, quality and taste to many cities in India and Overseas through Mechandising and door-to-door delivery. Sweets that are made in the traditional way passed on to generations. Our family is involved in the business of preserving the traditional method of sweet making. We are the fourth generation of Agarwals, presently running the business.Generations of customers have come to trust the quality of our sweets and namkeens and appreciate the service of our well-trained, experienced staff. At Kunjilal Dalsevwale there is a mind boggling stock more than 100 varieties of sweets, namkeens and other traditional eatables. Be it the Bundi Ka Laddu, Sond Papri (Bal Mukund), Karachi Halwa or Balu Shahi, we at Kunjilal Dalsevwale give you the very best and exotic Indian taste. This with several forms of delightful packaging options ensures that we are the first choice of all consumers in the city whether they are housemakers or hard-nosed captains of industry. Our firm commitment to quality and value have held us in good stead. We are selling our packed products in the Indian Market through a wide distributor network.The company is administered with the principles of quality of service, trust, reliability and excellence. The preparation involves the most ethnic way of sweet making using the traditional method while keeping your health as a priority. The preparation is done with 100% pure Desi Ghee.
Show Less
No products found.