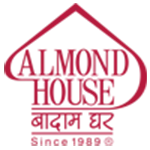 Buy

ALMOND HOUSE (HYDERABAD)

Products Online
Impulse matched with an intense nine months of research resulted in the birth of&n...
Show More
Impulse matched with an intense nine months of research resulted in the birth of ALMOND HOUSE towards the end of 1989. Assuming the customer's point of view and understanding the implied trust placed by them with regards to purity, taste, hygiene and health led us to state the objective in the form of the credo, "Purity... in good taste! Purity... in good will!". Along with a wide assortment of traditional Mithai, Namkeen and Dry Fruits, Almond House also offers a diverse variety of Eggless Confectionery, Natural Ice Cream and Chocolate.
As a methodology, we chose a three dimensional approach, which involved the simplification of all recipes to a minimum—those generally adopted by home makers, defaulting on all unnecessary additives like colours and artificial flavours and accepting the fact that adding sugar beyond the minimum required level is but a form of adulteration and customer exploitation that results in poor taste and ill health.
Innovation is the fourth dimension that has helped us keep our leadership position in setting trends, despite our choice to be a modest niche player catering to a relatively small segment of discerning customers. Examples in the past have been gift-worthy packaging which is now an industry norm as well as savouries with all extra oil expelled by centrifugal force, a practice also adopted widely. Further, in the interest of quality control, we adopted the rule that everything sold from our store should be produced in our kitchen from the very basic raw materials (No purchase of intermediate substances, like Khoa). Finally, our unique product almond bisticks has since been flatteringly imitated by every body in the trade but has not yet been matched.
We are also aware of our
role in society
, particularly in the field of education, by encouraging and mentoring youth towards entrepreneurship. We wish for social change towards an equitable society as well as an environmentally sustainable one. For now we are content with having contributed in a positive, albeit modest way to the dignity of the trade and of its stake holders including its employees and associates. YOU'RE ONE OF US, and
we invite you
to share with us any ideas you may have for Almond House.
Show Less
No products found.